Precious Poppies
A beautifully vibrant range of poppies, inspired by a trip to the Botanical Gardens in San Francisco, where the Californian Poppy is the State flower. On 300gsm linen weave white cardstock, coloured and lined envelopes to match.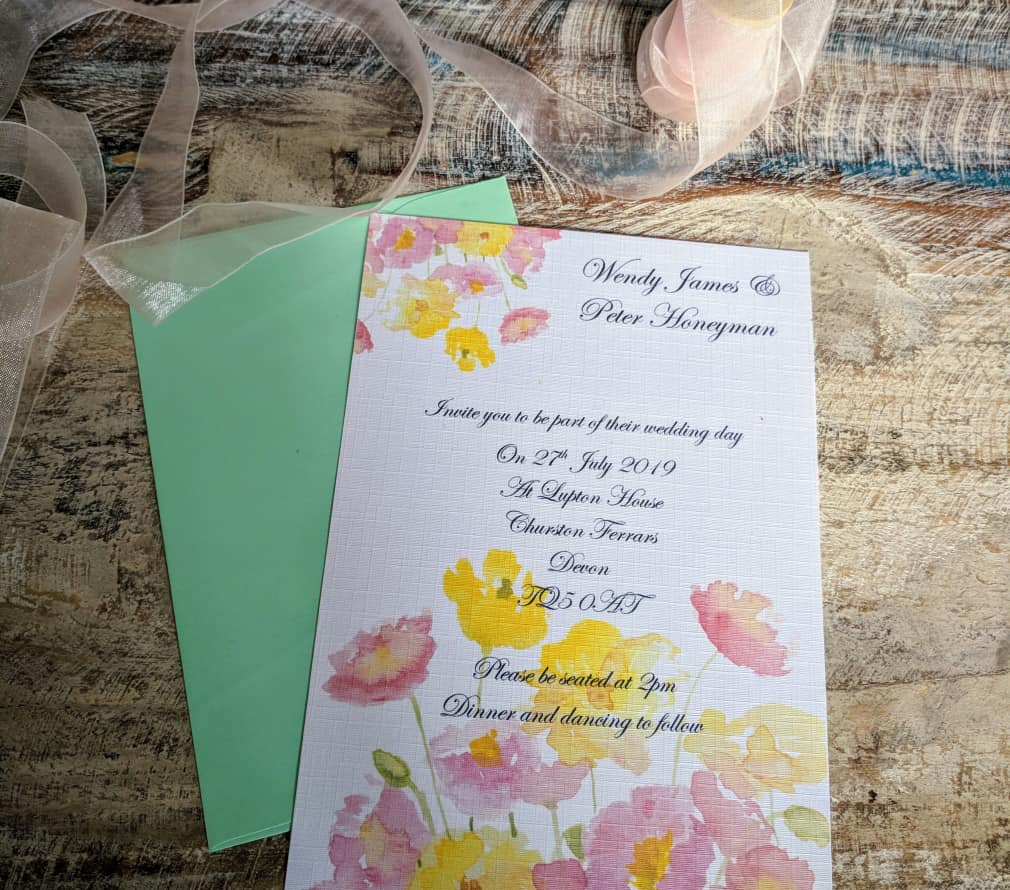 Day Invitation Precious poppies
Beautiful yellow, coral and pale red poppies, gently and gracefully swaying in the breeze. On white 300gsm linen-feel cardstock. Matching envelopes available.
RSVP Precious poppies
RSVP Precious Poppies. Completely customisable for your needs. Matching envelopes available.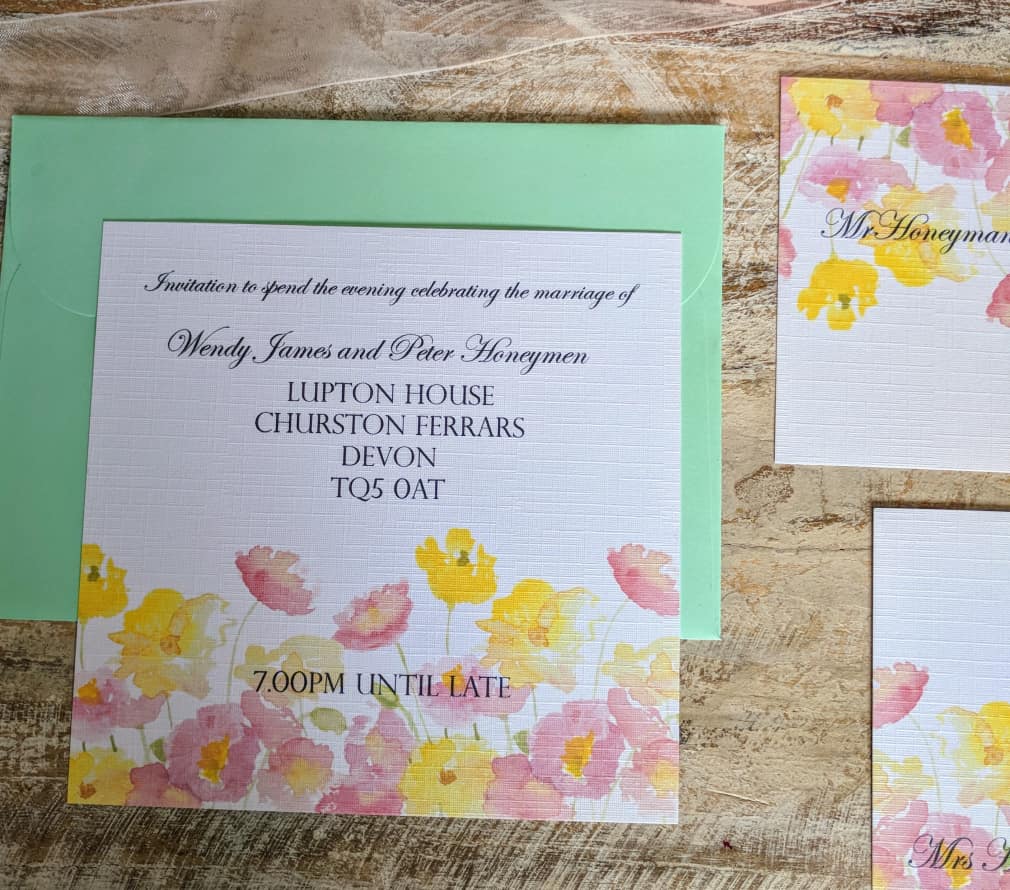 Evening Invitation Precious Poppies
A 5 x 5 Evening Invitation with pale poppies adorning the bottom of the card. Completely customisable. On 300 gsm linen-feel cardstock.
Table Number Precious Poppies
Our signature vellum heart-shaped table numbers. This looks stunning on a table with the same coloured flowers.
Order A Sample
Order of service Precious Poppies
An A5 size Order of Service, with the poppies motif. On 300gsm linen-feel white cardstock, these can be either stapled or stitched together.
Name Tags Precious Poppies
Made to look like gift tags, these can be eyelet set and a ribbon threaded through, or attached to favours, or simply laid on a place setting.