Hydrangea
The Hydrangea range is based on my favourite shrub, which brings lightness and beauty to the garden from May onwards, is so delicate, yet colourful.
Day Invitation Enchanted Garden
A gatefold style invitation on 300gsm cardstock, with an embossed velum belly band, and lined envelope.
Lined envelopes
Invitation envelopes are lined with a matching hydrangea motif.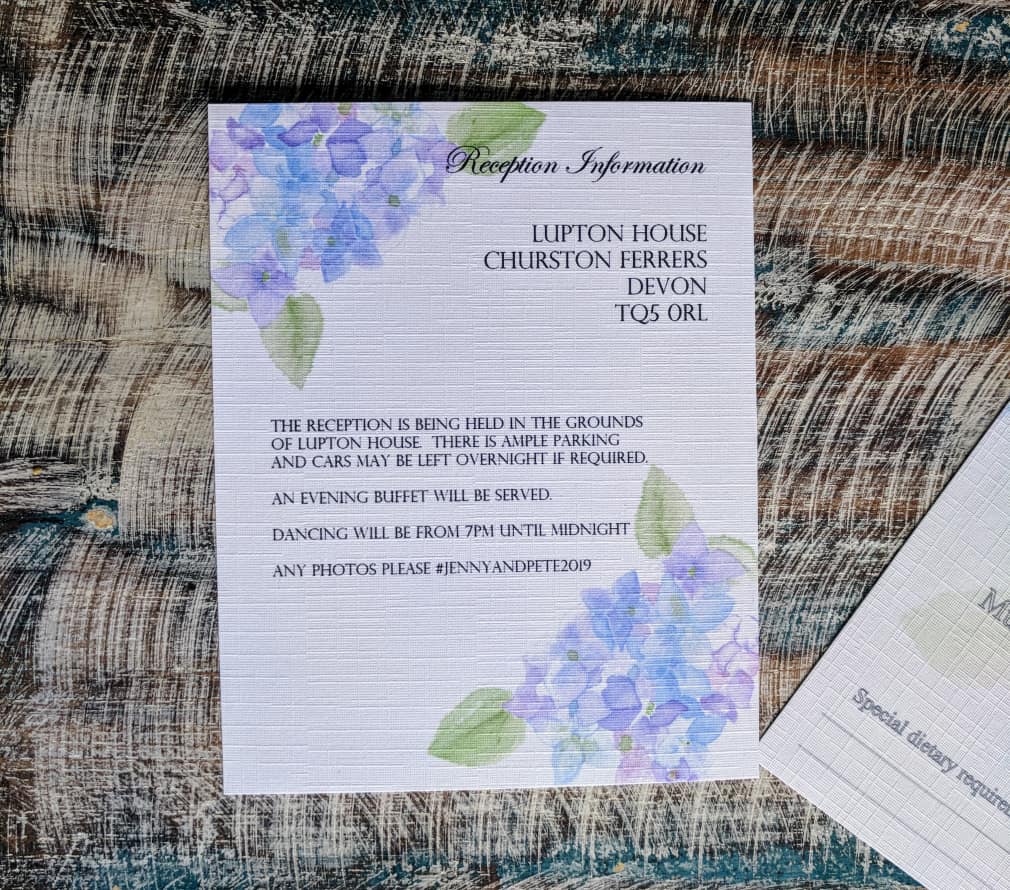 Information Cards
Printed on 300gsm linen weave cardstock, these can be tucked in with your main invitation.
RSVP
A enchanting 5 x 5 RSVP on 300gsm linen weave cardstock, with room for extra information if needed.
Order A Sample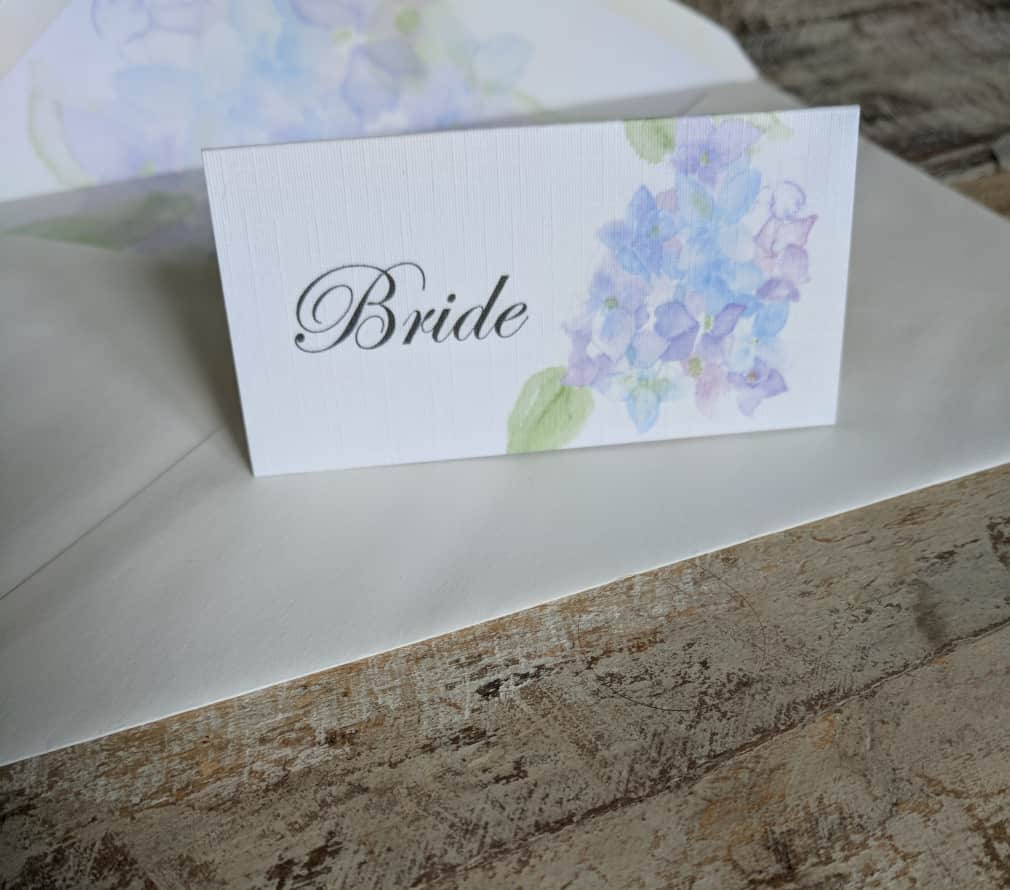 Name card
Hydrangea motif name cards on 300gsm linen weave cardstock
Table Number
Our signature vellum hearts to match the Hydrangea suite